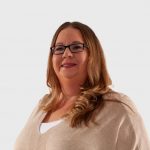 Shannon Nolin
Transaction Coordinator
A little about me
Hi my name is Shannon, I live in Oxford and I am a single mom of 3 beautiful teenage girls. After being a stay at home mom and running my own in-home daycare for most of their childhood. I decided I wanted to get out of my home career and make a change 5 years ago. I spent over 2 years with Pella windows as a customer specialist. This allowed me to strengthen my customer service and sales skills.
Just as I decided that it was time for me to move to something new I was approached with a new adventure I just couldn't pass up. The opportunity to work for a friend and a great Real Estate agent, Mark Balestracci and his team. I have been working with The Balestracci Group for 2 and ½ years now as their Transaction Coordinator and Admin. When I met with Mark to talk about this opportunity it was like the job was made just for me. It touches on all my favorite aspects in a career; administrative, customer service, marketing and social media. I am a type of person that thrives in busy environments, multitasking, organization, creativity and customer care; this fulfills all of it. I love being able to help our customers feel at ease and taken care of when they are buying or selling a home. I especially like to help our team agents feel supported and help make their job easier by taking some of the tasks off of their plate. My goal in any transaction is to make it run as smoothly as possible for all parties involved.
This team has become another family to me and I am so grateful. They are some of the best trusting people I have ever worked with and known. Together we are able to help our clients' make their dreams a reality. Let us Help you Next!
Sincerely, Shannon Nolin